Peter, our Head Jeweller and business Founder, has over 30 years experience designing and manufacturing for large UK jewellery wholesalers and retailers, including Ernest Jones, Goldsmiths, F.Hinds and Beaverbrooks as well as many independent family jewellers. He also served a 5-year apprenticeship in central London and attended the John Cass College for diamond setting, jewellery mounting and hand engraving. Peter, the owner of Symbols of Love Jewellery, has been a member of the British Jewellers' Association (now called National Association of Jewellers) for over 40 years, through his other manufacturing company (Martine UK Ltd).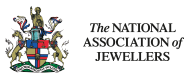 "We have known Peter at Symbols of Love Jewellery for ten years and were recommended to him by a friend, I have no hesitation in recommending him to anyone. Peter made the perfect engagement ring for my wife Corrinne that she loves to this day and we continue to call on Peter for various Jewellery requirements. Buying an engagement ring is not something you do every day and as such you need someone you can trust to get it right, Peter did just that for us. Having used Peter for over ten years we have continued to recommend him to friends all of whom have been delighted by the quality of his work and his friendly flexible approach." – Angus Mccaffery, Director, Maintel Holdings.
"I recently purchased an engagement ring from Symbols of Love Jewellery, and the service I received was excellent. My wife wanted to make some small changes to the ring and they made the process so simple and painless. Thank for all your help much appreciated" – Elliott Costa, Partner at Taylors Legal Solicitors, Chigwell, Essex, UK.
"Symbols of Love Jewellery made the whole process of buying an engagement ring so straightforward. Peter at Symbols of Love Jewellery managed to take my (limited) ideas and transform them into a design that my fiancé loved. The service was impeccable and we both chose our wedding rings from Symbols of Love Jewellery and received our rings without any problems at all. My wife already has her eye on further purchases and I know that I'll choose Symbols of Love Jewellery again." – Nick, Leeds, UK.
"Thank you for your help in designing and creating a beautiful engagement ring. Your guidance through what initially appeared to be a bafflingly complex world of diamonds was extremely valuable, and helped us arrive at exactly the right style, and at the right price. My fiancée was extremely pleased with the result, as was I. Sincerest thanks from us both." – James Burke, Maintel Europe.
"Peter provided us with an expert's opinion for our wedding rings. He made us feel confident that the rings were the correct width and weight for our hands and they are absolutely perfect." – Sophie and Jeremy Smith, Australia.



We believe in our jewellery and offer a 2-year guarantee against faulty manufacture. We are confident in our jewellery and want you to be too. We also offer free insurance valuations on our own manufactured pieces.


Yes of course – we love to meet new clients! You are welcome to visit our Romford, East London/Essex studio for security reasons strictly by appointment. If you would like to discuss this further please contact us on 07577 042 537.


Ideally to start email or post us a photo/sketch or even a web link of a piece of jewellery you love. If necessary you can meet with us in our Romford, East London/Essex studio by special appointment. At this point we will be able to estimate how much the jewellery piece will cost completed, the price is set and agreed before production proceeds.


If required we can turn your jewellery design idea into a Computer Aided Drawing (CAD). The CAD rendering looks 3D and is in full colour – we can show you your bespoke piece of jewellery from many angles!
If you are not happy with the design and want to alter it this is not a problem, we fully understand that it must be right! Basic design time is included free with your order. If a design is more complex, or many alterations are required, then an extra cost will be charged (usually between £50 to £100).
From the CAD stage you can then either proceed straight to production, or if you prefer for a small extra charge, you can have the design produced as an actual size wax/silver prototype, to ensure the feel and size of the piece of jewellery is exactly as desired. This prototype could remain yours and could become a lovely romantic memento or keepsake.
Once approved to start production on your unique jewellery design our skilled and experienced London-based craftsmen will then set to work, producing your final piece of jewellery within 3-6 weeks depending on the complexity of the piece. You can then choose whether to have your unique piece of jewellery delivered to your home (for a small extra cost) or you can collect it for free from our store in Romford, East London/Essex.


It depends on what is required and the complexity of your piece of jewellery; we would estimate delivery time when you place your order. Generally the whole process from original concept design to delivery takes up to 6 weeks. If however you desire a piece of jewellery urgently then please do speak to us and we will try our very best to make it happen. Certain designs can be made in 7 days if required.


We have the expertise to produce virtually any item made from precious metals including all 9, 14 18 & 22ct gold both Yellow White & Rose Gold. We produce: Eternity & Fancy dress rings Bracelets, Bangles, Pendants, Earrings, Cuff-links, Stick Pins, Tie tacks & Bars. We have direct contact with leading Diamond brokers & source direct from several countries around the world, as well as precious coloured Gem cutters. Whatever you require please drop us an email with your request and we will do our very best to advise and meet your requirements.


We can offer you personal advice on choosing a diamond based on your budget. If you know what shape stone you prefer we can email you a list of suitable approved certificated stones showing precise details of the quality, colour, cut and price for you to choose from.


We can offer you certificated or un-certificated diamonds in any shape, colour, clarity, quality and price. There are many companies that offer certification. For certificated diamonds we work with Gemological Institute of America (GIA), European Gemological Laboratory (EGL), The Diamond High Council - Hoge Raad voor Diamante (HRD), The International Gemological Institute (IGI) and European Diamond Reports (EDR).
GIA is widely regarded as the most reputable and recognized diamond-grading laboratory in the world, with the strictest standards. In the 1940s and '50s, GIA developed the 4Cs and the GIA International Diamond Grading System™ to objectively compare and evaluate diamonds.
EGL certificates are recognized around the globe for their accuracy and integrity, defining industry standards in evaluation and appraisal.
HRD is almost as renowned worldwide as GIA. Eighty percent of all rough diamonds in the world are handled in Antwerp, while fifty percent of all cut diamonds pass through Antwerp. It is no surprise that the highest international mark of approval for polished diamonds is the 'Cut in Antwerp' label. The World Federation of Diamond Bourses and the International Diamond Manufacturers Association, the industry's two leading representative bodies, approve HRD.
IGI is the world's largest independent gem certification and appraisal institute for diamonds, colour gemstones and jewellery, IGI is a standard of excellence for industry professionals and consumers around the globe. They have offices in Antwerp, New York, Hong Kong, Mumbai, Bangkok, Tokyo, Dubai, Tel Aviv, Cavalese, Toronto, Los Angeles, Kolkata, New Delhi, Thrissur, Surat, Chennai and Shanghai.
EDR is located in Hatton Garden, the UK's diamond centre. They provide a service of re-assurance for the authenticity and quality of graded diamonds.


In the 1940s and '50s, GIA developed the 4Cs and the GIA International Diamond Grading System™ to objectively compare and evaluate diamonds. It is now a national standard for diamond comparison. The 4Cs are Carat, Colour, Clarity and Cut.
Carat: Diamonds and other gemstones are weighed in metric carats, so the carat is the size by weight of the diamond or gemstone. One carat is equal to 0.2 grams.
Colour: Diamonds are valued by how closely they approach colourlessness – the less colour, the higher their value. The only exception to this is coloured diamonds, such as pinks and blues. The scale begins with the letter D, representing colourless (most valued), and continues to the letter Z.
Clarity: Because diamonds are formed deep within the earth, under extreme heat and pressure, they often contain unique birthmarks, either internal (inclusions) or external (blemishes). The Clarity Scale contains grades, with most diamonds falling into the VS (very slightly included) or SI (slightly included) categories.
Cut: This is the factor that fuels a diamond's fire, sparkle and brilliance. Though extremely difficult to analyze or quantify, the cut of any diamond has three attributes: brilliance (the total light reflected from a diamond), fire (the dispersion of light into the colours of the spectrum), and scintillation (the flashes of light, or sparkle, when a diamond is moved). An overall diamond cut grade is listed as Excellent (EX), Very Good (VG), Good (G), Fair (F) or Poor (P).]


Diamond fluorescence is the name given to the generally blue glow emitted by some diamonds when subjected to ultraviolet light. The amount of fluorescence is graded as Strong/Very Blue, Medium Blue or Slight/Faint Blue. There is an argument as to the effect fluorescence has and whether it is desirable or not. For the most part fluorescence does not generally impact beauty or sparkle and can even make some lower colours (I, J, K, L, etc.) appear more colourless or white. However if a stone is very colourless (D, E, F) a high level of fluorescence can make the diamond appear milky. If you would like to discuss this further please contact us on 07577 042 537 (Mon-Fri from 9:00-5:00).


Blood diamonds, or conflict diamonds, are defined by The United Nations as "Diamonds that originate from areas controlled by forces or factions opposed to legitimate and internationally recognized governments, and are used to fund military action in opposition to those governments, or in contravention with the decisions of the Security Council."
In 2000 the Kimberley Process was introduced through the UN, diamond-producing states, diamond industry representatives and non-governmental organizations. The Kimberley Process is an initiative designed to stem the flow of conflict diamonds.
The Kimberley Process Certification Scheme (KPCS) imposes extensive requirements on its members to enable them to certify shipments of rough diamonds as 'conflict-free' and prevent conflict diamonds from entering the legitimate trade.
At Symbols of Love we believe in the Kimberley Process and ensure our diamonds are KPCS supplier certified. We believe it is important that diamonds are sourced in an ethical way and that the rough diamond trade is legitimate, and provides economic stability and development to some of the poorest nations, particularly those in Southern Africa, for whom the rough diamond trade is vitally important.


Any stone from Amethyst to Zirconia, or even no gemstone at all. We can use most standard metals for example gold, white gold, rose gold, platinum, palladium, silver… we can mix one or more metal together in a single piece of jewellery.


The design you ask us to be inspired maybe a piece of jewellery nostalgic to you, an existing jewellery design you have fallen in love with but cannot afford, or perhaps you want something extra special and unique to you. The choice is yours. If the design is yours then we will keep it confidential for you and you will retain the copyright to your design. Finally, please Click Here to view some of our current jewellery designs (please note that there may be a delay in opening the links as we have uploaded over 2,000 designs for you to view and choose from!).


At Symbols of Love jewellery we can create a piece to your own bespoke and personal design, or you can choose from our beautiful collections (see below) – please note that there may be a delay in opening the links as we have uploaded over 2,000 designs for you to view and choose from!



Did you know that we could even take the metal and stones from an existing piece of jewellery (that you own) and transform it into another design or type of jewellery? For example if you have an engagement ring, and you no longer wear it, why not turn it into a pendant, earrings or something special that you can once again use and enjoy?


No it is not. At Symbols of Love we like to think our price can beat, or at least match, anything a customer can show us on the high street or web. The most cost effective way is to choose from our large range of ready-made designs. There is no minimum charge so why not send us a design through and ask for a no risk, free quote? Our retail replacement valuations can be anything up to double the price we charge!


Please Click Here to download a copy of our Terms & Conditions.


If you would like more information please Click Here to visit our 'Contact Us' web page. Alternatively you can visit our store (with an appointment) at Romford, Greater London/East London/Essex. You can call us on 01708 760000 or 07577 042 537 (Mon-Fri from 9:00-5:00) or you can email info@symbolsoflovejewellery.com. Finally, please Click Here to view some of our current jewellery designs (please note that there may be a delay in opening the links as we have uploaded over 2,000 designs for you to view and choose from!).